17/11/2023

Anand Kumar Mishra
5 Mins to Read
Table of content
How To Make An E-Commerce Website?
In today's technology-driven era, establishing a strong online presence is crucial for businesses of all sizes.
E-commerce websites
have emerged as a powerful tool to reach a global audience and drive sales. If you're considering venturing into the world of e-commerce, this comprehensive guide will equip you with the knowledge and insights to create a successful online store.
Choosing the Right E-commerce Platform
The first step in your e-commerce journey is selecting the right platform to build your website. Popular options include Shopify, WooCommerce, and BigCommerce. Each platform offers unique features and functionalities, so it's essential to evaluate your specific needs and budget before making a decision.
Hire an eCommerce Website Developer
While e-commerce website builders offer convenience, hiring a web developer can provide several advantages. Web developers have specialized skills that can elevate your website's functionality, design, and user experience. They can create a unique and tailored website, seamlessly integrate it with e-commerce platforms, and enhance its security, reliability, and search engine visibility. By hiring a web developer, you can establish a strong foundation for your e-commerce success.
Domain Name and Hosting
Once you've chosen your platform, it's time to secure your domain name and hosting. Your domain name is your website's address on the internet, while hosting provides the server space for your website's files. Choose a domain name that is easy to remember and relevant to your brand. For hosting, consider reputable providers that offer reliable uptime and support.
Themes and Customization
The aesthetic appeal of your e-commerce website plays a significant role in attracting and retaining customers. Most e-commerce platforms offer a variety of themes, which are pre-designed layouts that you can customize to match your brand and style. Don't hesitate to personalize the theme to create a unique and engaging shopping experience.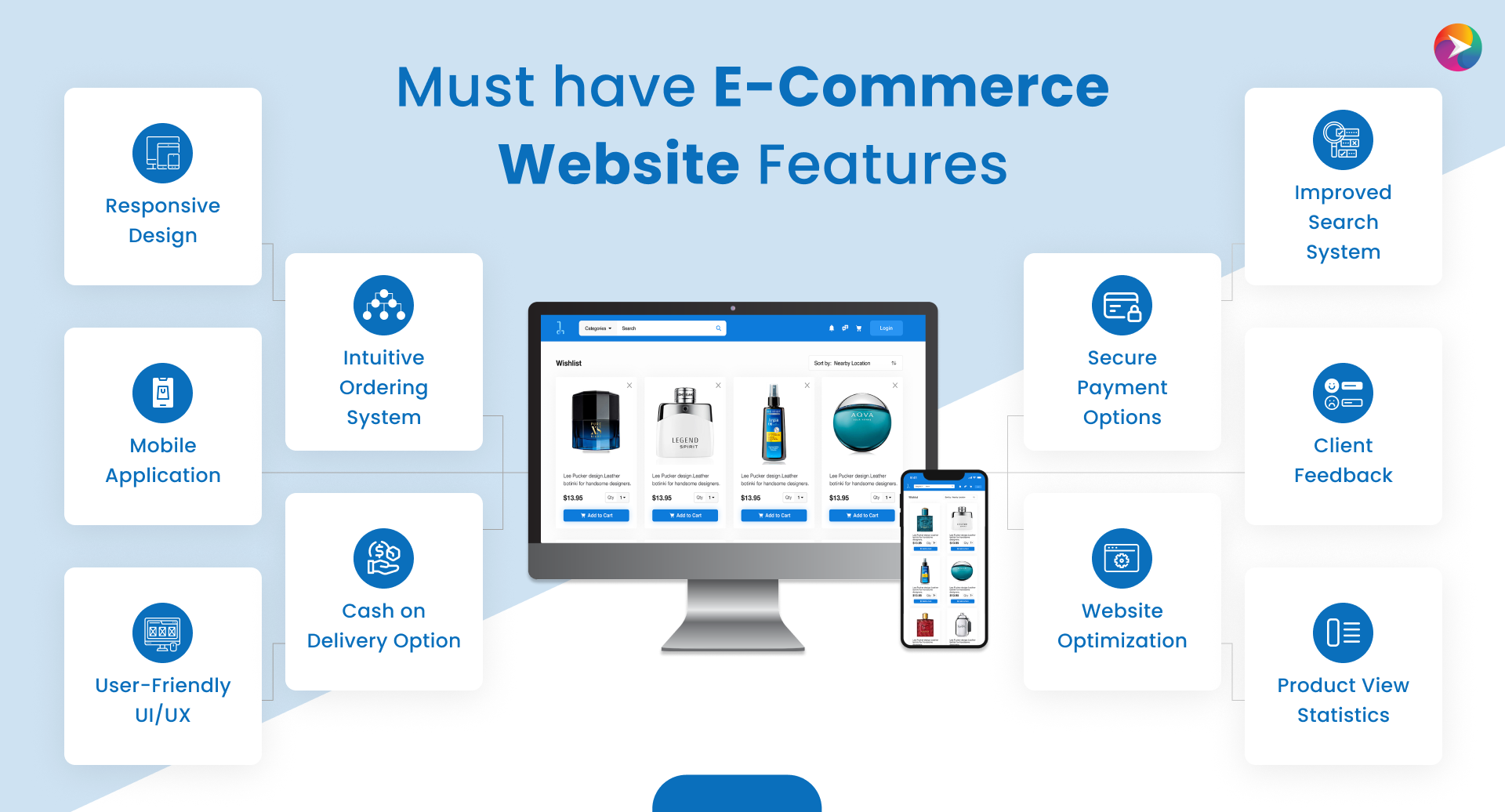 Product Listings and Descriptions
High-quality product listings are essential for converting visitors into customers. Ensure that your product images are clear and well-lit, and provide detailed descriptions that highlight the product's features and benefits. Use relevant keywords throughout your product descriptions to improve search engine visibility.
Payment Gateways and Shipping Options
Secure payment gateways are crucial for processing customer transactions. Integrate reputable payment processors like PayPal or Stripe to ensure secure and convenient online payments. Additionally, offer multiple shipping options to cater to different customer preferences and locations.
Marketing and Promotion
Once your e-commerce website is live, it's time to spread the word. Utilize various marketing channels, such as social media, email campaigns, and search engine optimization (SEO), to attract potential customers. Engage with your audience, offer promotions, and provide excellent customer service to foster brand loyalty.
Enhancing Customer Experience
In addition to a traditional e-commerce website, consider developing a mobile app for your online store. Mobile apps provide a convenient and personalized shopping experience, allowing customers to browse products, make purchases, and manage their orders on the go.
Grofkit: A Dairy-centric E-commerce Solution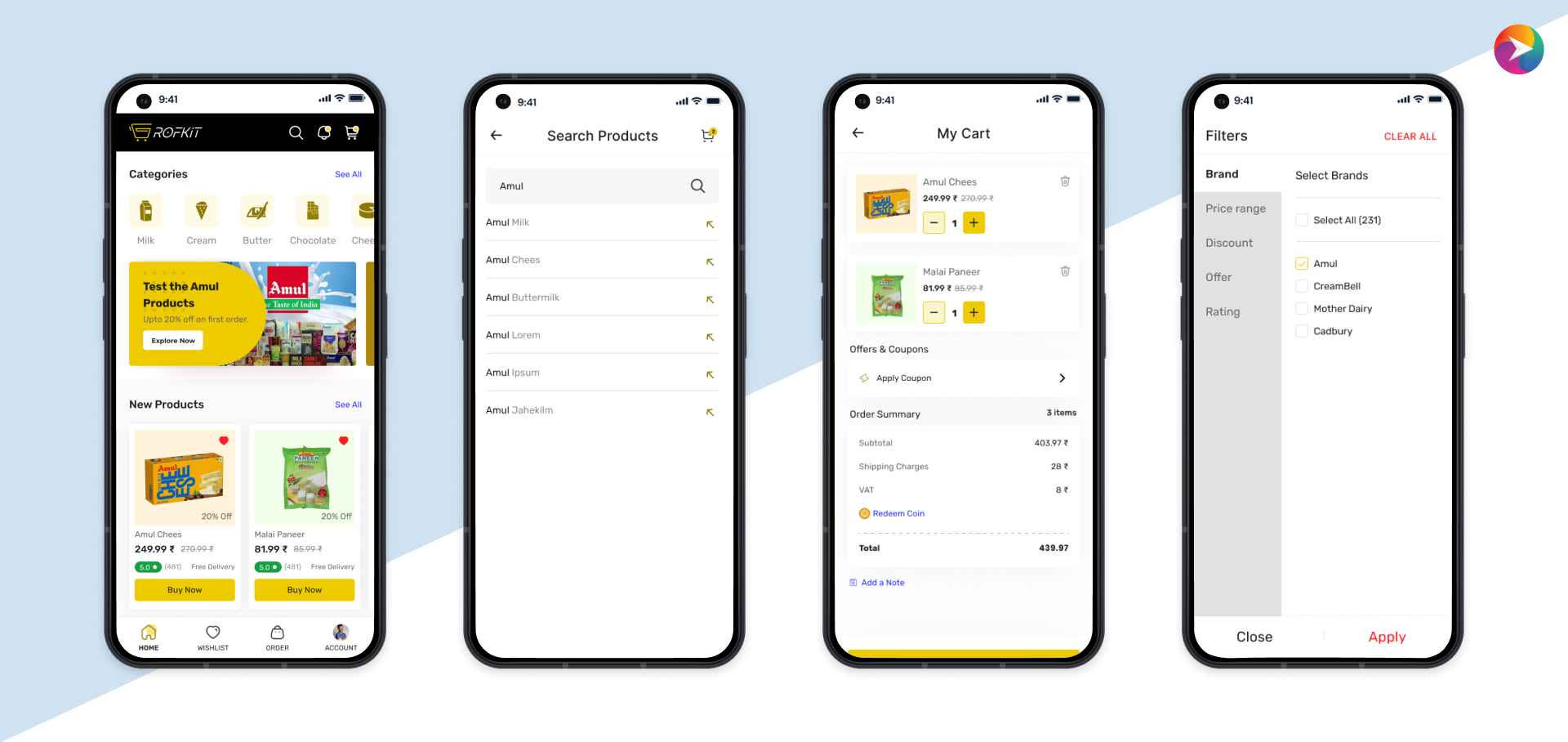 Apponward's Grofkit is an innovative e-commerce mobile solution tailored to the dairy industry. As a mobile app development company, we've collaborated with Apponward to create Grofkit, providing a one-stop shop for all dairy-related needs. Grofkit enables users to easily purchase a wide range of dairy products within a defined range, streamlining their shopping experience.
Conclusion
Creating a successful e-commerce website requires careful planning, execution, and ongoing maintenance. By following these steps and utilizing the resources available, you can establish a thriving online store that reaches a wider audience and drives sales. Remember, e-commerce is a dynamic landscape, so stay updated on the latest trends and technologies to keep your store competitive and engaging.
Looking for a reliable eCommerce app developer? Contact us today to turn your ideas into reality!